Do you lube when you masturbate? Here are 7 Facts to Know !!!
Whatever you would have been told when you were young, is not true! Those would have
been told to you from either a religious or social point of view, but not with any scientific
dispensation. Female masturbation is a natural process and doesn't be apprehensive, scared or be mentally worried before you do it, just go about it and enjoy yourself. It will release a lot of tension and stress within you.
The female orgasm is required to rejuvenate and replenish your sexual inhibitions which would give you a fantastic feeling after you have climaxed. You should not be constrained in any way when masturbating and also be undisturbed.
Solo sex which was a taboo subject is no longer so and is a very naturally discussed issue and women are finding new ways to enjoy masturbation and when they do, natural lubrication would occur.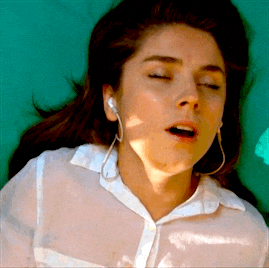 Here are 7 facts about how to lube when you masturbate.
#1. A pillow to masturbate
This is one of the easiest and often practiced masturbation techniques enjoyed by women. Just rub your vulva against a pillow, a soft toy, or even a towel. Keep your panties on, which would increase friction and also keep the lube in.
#2. Don't let it go!
Find the best way to masturbate and then do it just the way that you would feel like you are at the top of the world. Keep doing it but do not go for orgasm, just hold it back at the last moment. Do it this way for a few times teasing yourself and then let it go, you really enjoy it.
#3. Caress yourself
Caress yourself wherever you feel exciting, that may be your clitoris, inner thighs, nipples,
breasts or even your lips. You have to be imaginative after all masturbation is all about how
you would visualize what!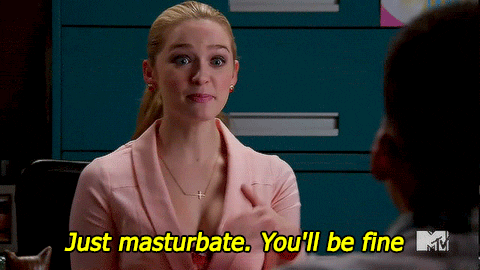 #4. Take your time
Don't rush yourself when you masturbate, hence find ample time to do it. Switch off your
phone, keep the other phone off the hook, ensure you have nobody visiting and be
undisturbed. Masturbation is all about your own personal enjoyment so be it so.
#5. Saliva would be fine
Saliva and plenty of it are best to play with your clitoris, it is safe and easily available in a hurry, of course when you feel the urge to masturbate. Take a little in your index and middle fingers and go about the exercise as you are bound to enjoy the feeling.
#6. There is more down there
Don't rush immediately to the clitoris play with yourself and get the excitement going and
after you have the vulva naturally lubed then tough the clitoris and find the best ways to enjoy yourself.
#7. Try a sex toy
There are many sex toys that women could buy, get a couple and see which suits your
fantasies and try it the best ways that you can. Get a good lube or get yourself naturally
lubricated, slowly.